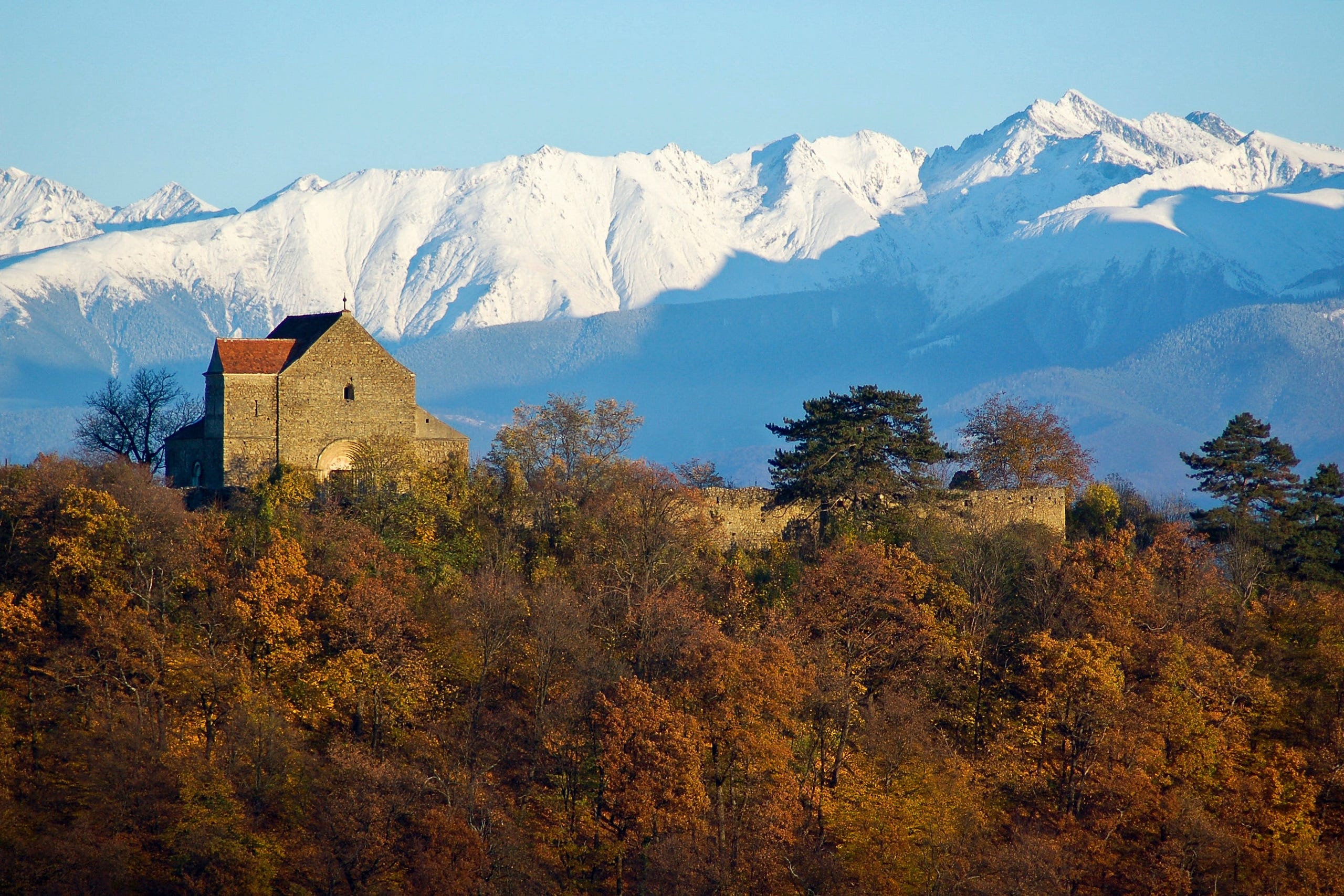 Bine ați venit - Willkommen - Welcome!
Am inchis până la noi evoluții! Vă mulțumim de interes!
We are closed till new evolutions. Thanks for visiting us!
Nov (XI) Dez (XII) Jan (I) Feb (II)
Extrasezon/Nebensaison/Off season
XI
10:00 - 17:00 h + Luni închis/Montag geschlossen/Mondays closed
XII - II
Vineri/Freitag/Fridays - Duminică/Sonntag/Sundays: 10:00 - 17:00
Luni/Montag/Mondays - Joi/Donnerstag/Thursdays: Telefon +40 726 877782
Program special/Sonderprogramm/Special schedule
20.XII.19 - 05.I.20 10:00 - 17:00 h
Vizitând biserica fortificată Sf. Mihail din Cisnădioara/Michelsberg aduceți o reverență celei mai vechi bazilici romanice autentice din România, situată într-o zonă de cultură săsescă în imediata apropiere a orașului Sibiului/Hermannstadt.

Informațiile detaliate în limba româna le găsiți aici!
Visiting the Saint Michael fortified church of Cisnădioara/Michelsberg you are paying tribute to the oldest unchanged Romanesque basilica of Romania, situated in a cultural Saxon region, in the proximity of the well known city Sibiu/Hermannstadt.

Detail information in English you find here!
Wenn Sie die Kirchenburg von Michelsberg/Cisnădioara besuchen, so ehren Sie damit die älteste authentische romanische Basilika Rumäniens, gelegen im siebenbürgisch-sächsischen Kulturraum in der Nähe der Stadt Hermannstadt/Sibiu.

Ausführlichere Informationen in Deutscher Sprache finden Sie hier!
O bazilică romanică originală...
... în Transilvania săsească...
...devenită spațiu de cultură.